Interview with Marton Gyarmati
Sep 20, 2021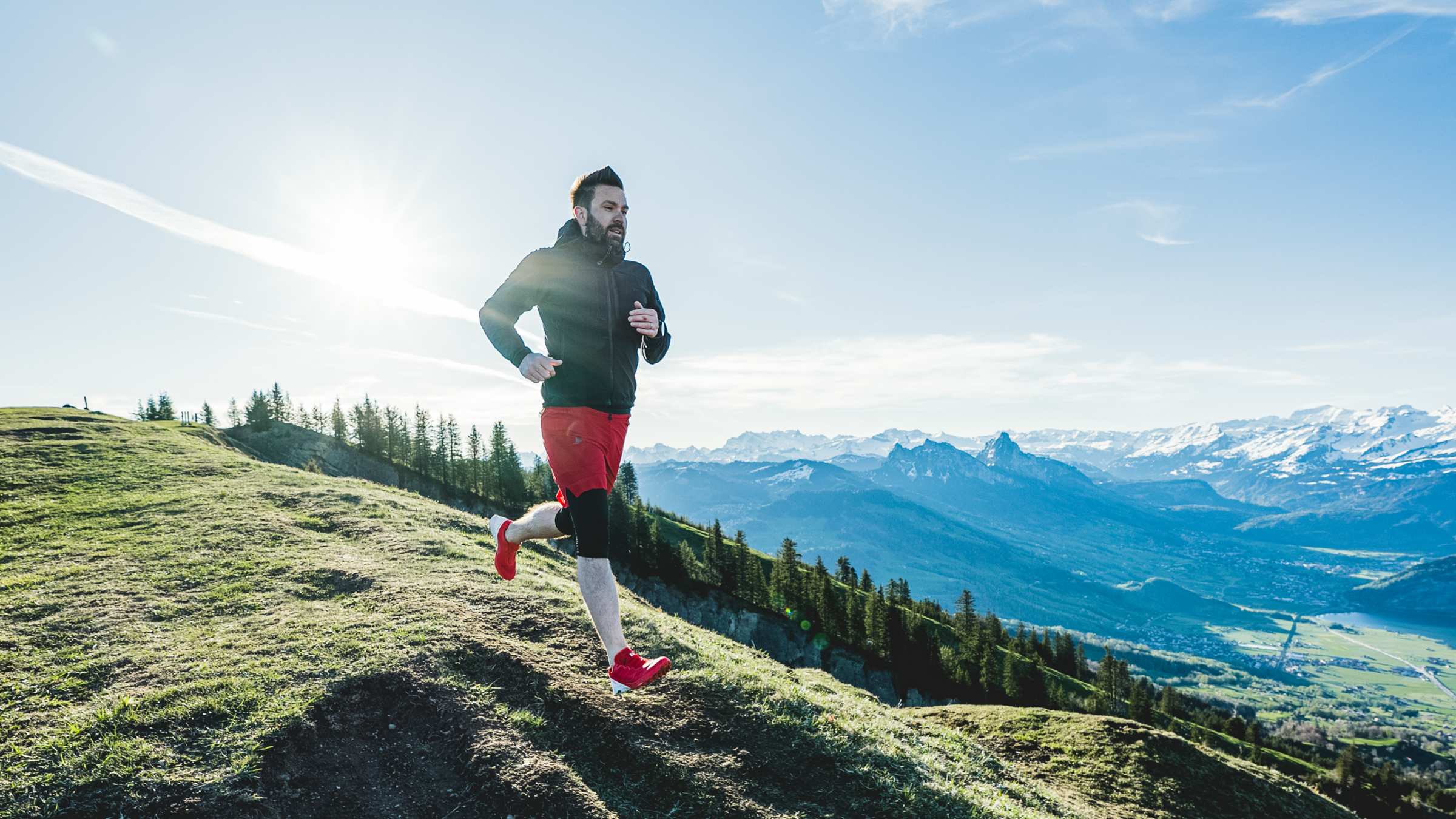 "
Trail running is not just a way of exercise, but it is a personal adventure, an escape, a feeling of wellbeing and communion with nature.
Marton Gyarmati
How did you get into running?
When people hear me talking about running, they might assume that I've always been a runner. Admittedly, these days I run often, and I absolutely love it, but it hasn't always been the case.
I have been cycling and never enjoyed running up until I became a dad, and I could not afford to go for long bike rides anymore. I was looking for a way to exercise. It was difficult to coordinate my schedule with the added responsibilities, and I've never been a big fan of the gym. Running was the obvious choice. However, when I first started running, I found it frustrating. I'd heard so many people talk about the euphoric feeling of running. I was disappointed that it didn't even feel fun, let alone euphoric. It took time for me to improve my cardio endurance, and it also took time for me to figure out my pace which makes running my own. It wasn't until I found trail running that I started to enjoy running. It was like I found a new hidden world. The more I ran, the more I could feel the benefits, both mentally and physically, and there was no way back.
"
Running had a significant effect on my physical and mental health. Running is a powerful tool that has the potential to change one's life, and it certainly did change my life.
Running launched me on a course to discover so many other things. I was very far from running, and suddenly, I found myself becoming a runner. More over I became obsessed with running. That made me question what else I could become. And so, I started experimenting with many other areas, such as mindfulness, fasting and changing my diet.
I really had to change my relationship with food. Food impacts you on every level; emotionally, spiritually and physically. I believe a healthy diet is fundamental for being a successful runner. We might use the analogy of diet and health as the foundation of a house. Without a solid foundation, it's impossible to build a house. Similarly, without the foundation of a healthy diet, someone can't build a fulfilling running life for themselves. Improving your diet will make you feel better so that you have the energy and the motivation to run more.
What is Running for you?
First of all, running can only mean trail running for me. I admire those who can take mile after mile on the pavement or running marathons in a loop, but that's not who I am. For me, trail running is not only a sport, but it is a personal adventure, an escape, a feeling of wellbeing and communion with nature. Often, this is the only time and space when I can be alone with myself, and this time is sacred for me. Every time I go running, it is like a small adventure changing the trails I run ever so often.
"
Running gives me this feeling of freedom. It allows me to clear my mind, and any worry seems less critical afterwards.
Running gives me a sense of presence — it is an active meditation if you will. It clarifies my thinking; it allows me to be more mindful, conscious and present for the rest of my day.
How often do you run?
If I can, I run every other day. I enjoy running in the mornings when the rest is still asleep, and It feels like I have the whole land for myself. It prepares me for the day ahead and charges me up. It is, of course, challenging In the cooler, darker months of the year and requires a good amount of will, but I never regret any run when it is done.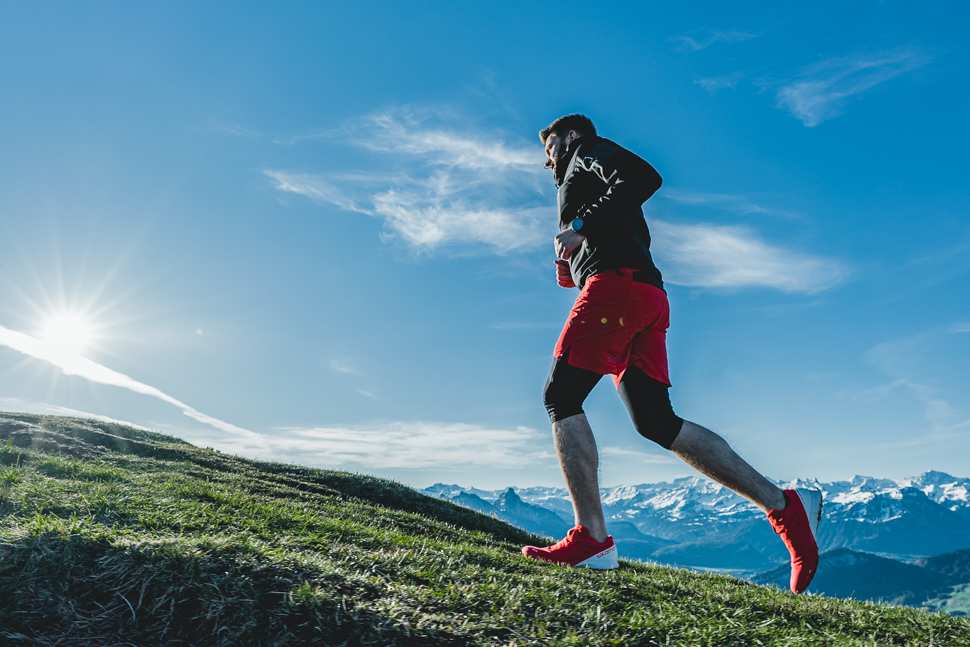 Why do you think trail running is relevant these days?
In the last couple of years, people worldwide learned that physical activity and being outdoors both matter to us more than ever. This is why the time is now for us all to celebrate how vital trail running is and why it is one of the best forms of exercise. For the uninitiated, trail running is a mode of exercise like jogging, but instead of the pavements of the city or the treadmill, it uses the trails found in and around green spaces. Everything from the seaside tracks to pathways through the woods, to hills, valleys and mountains.
Why does trail running matter?
While almost all exercises will succeed at the very basics of making you, fitter. There is no other single activity that will reward you with as many benefits for the brain and body as trail running. While lots of forms of exercise contribute to our health and wellbeing, none do so as potently or completely as trail running does. Humans are natural explorers, and trail running feeds this hunger. It's so natural our brains are wired for it, and also to reward it.
It cannot be said of any other form of exercise that, over millions of years, our bodies and our DNA, specifically adapted to optimize us for running outdoors. Trail running is what our DNA is for.
Trail running isn't just another kind of exercise. Because it's performed in a green space, the impact that it has on physical fitness and mental health is much greater than the sum of its parts: it's exercise.
Could you tell us about the philosophy behind Zug.Run and how it came to be?
Zug.Run began as an idea in 2018 with the intention of creating a platform to inspire and empower people to start running, help them to explore trail running and nevertheless to discover the canton.
As I was exploring the trails around Zug it was challenging for me. I could not find any guide or help, and I thought it would be great to have a central resource for running. I met with Daniel Scharer from ZugSPORTS, and one thing led to another, and here we are.
Our intention is to provide the resources, knowledge to inspire and support anyone to explore further. And share everything we learnt over the years...
Which is your favourite Zug.Run Trail?
It all depends on my mood, but my day to day trail No.07 Baar - Hollgrotten I run this trail the most, as it is very accessible but still feels very remote. Also, a short one so I can include it in my daily schedule.
My other all-time favourite trail is the loop at the top of the Zugerberg No. 03 Zugerberg Looper
Do you have any tips for someone who wants to start trail running?
I encourage everyone to get out and run, and it doesn't matter how far or how fast. Running not only improves your physical health it can also boost your mood and cognitive function too.
When you get started, Don't worry about the pace – especially in the early days of your running career. Just getting used to the new challenges you're presenting your body is more than enough to deal with. Walk if you don't feel any more running, and pick up the pace again when you are ready. The key is consistency and not the distance or the speed.
Always aim to finish each run when you still want to do more. Don't run yourself to physical and psychological exhaustion. Remember: it's meant to be fun.
Just take your time and believe in yourself. Gradually increase the distance and difficulty. But most of all, have fun. That's the best motivation. There isn't a one size fits all guide to running, so if you're new to running, stick with it, and I promise it will pay off, and you'll be glad you did.
Also, mix it up if you can. Maintaining interest and enthusiasm is critical in the early days, so an excellent running tip is to make sure your training takes in different routes. Variety can prevent boredom from seeping in during the crucial period when going running switches from a conscious effort to a fully-formed habit.
Yet, at the same time, a handful of repeated routes is still necessary. It's only by running the same paths that you'll get the motivational benefits of being able to track your progress and see your improvement as your times start to get lower and lower.
It is key to invest in the right gear. The right gear will keep you happy, content and comfortable while you're racking up the miles.
Also, I find it very helpful to Incorporate some stabilization exercises the exercise regime. To prepare the muscles, knees and tendons for the load.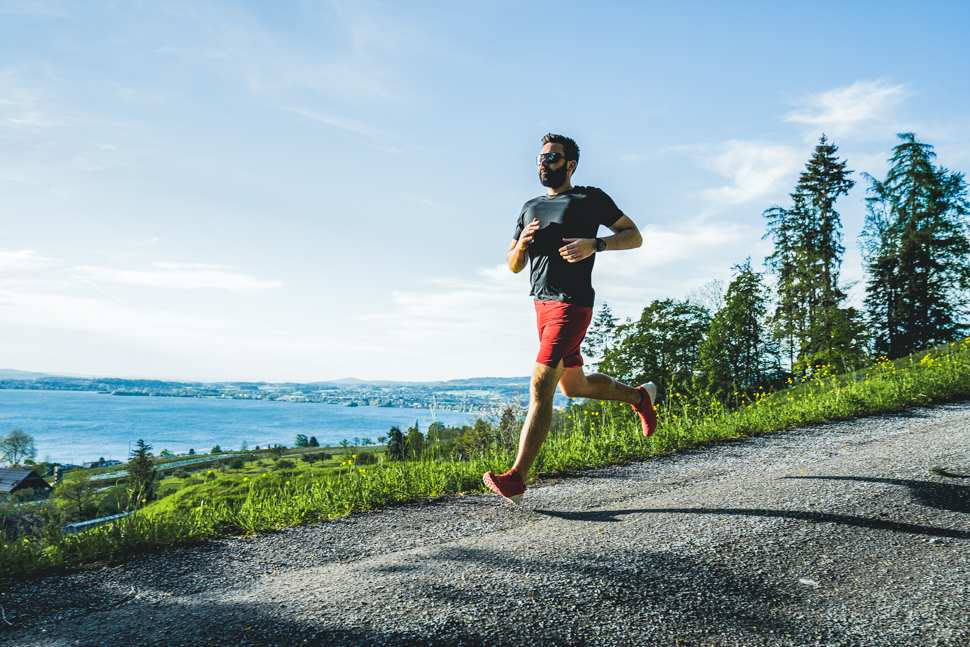 What led you to move to Zug and how do you find the trails in this area?
When I first moved to Switzerland, I lived in Lucerne for the first 3 years. Which is a nice place but I started to work in Zurich, and it was a bit inconvenient to spend so much time on the trains so we decided to look for a new home. My wife Hedi has been working in Zug from day 1, so we were familiar with the place and slowly fell in love with it. In Zug, everything is given, at least the things that are important for my family and me. Zug is a hidden gem, there is the lake, the mountain, and it is nested between 2 big cities within a short drive. It has a rich international community and offer everything you might want from big city life but without the hassle and negatives of living in a big city. Since we became a family we appreciate it even more, as Zug is just a perfect base for a young family.
As a trail runner, it is also a great place. The options are unlimited, I can go and run on the flat or go to the mountains, it might need some effort to reach new trails, but it rewards you in the end.
There are many sports you are interested in. What is your relationship to sports in general? What role do sports play in your life?
Sport has always played a big role in my life. I was growing up glued to the saddle of my bicycle. I used to submerge myself in all kinds of sports; Basketball, Tennis, Squash, Wakeboarding, Snowboarding, Cycling, Mountainbiking, Mountaineering, Climbing. These days I am more focused on Running, as it is available all the time, and it keeps me balanced. I believe we humans need to be active to live life to the fullest. The more active I am, the better I feel.
"
When I exercise, I feel more energetic throughout the day, sleep better at night, and feel more relaxed and positive. Exercise is a natural and powerful medicine for many common mental health challenges we are facing, and I guess no one can argue that we need a bit of that these days. 
What is the sporting achievement you are really proud of? What is the next challenge you have for yourself?
I do sport for my mental and physical wellbeing and not for the numbers or for the podium. I don't do races and often don't even measure my runs. Something I was really proud of when I first ran 10k under an hour at that time, it felt like an outstanding achievement. My goal is to stay consistent with my workouts and go out as often as possible. The challenge I have for myself is to do more weight training. The benefits are evident but still, I don't enjoy it that much, and it requires a bit more self-will to go and do it.
You said you are interested in experimenting with your diet and mindfulness. How do you find inspiration for that? Is there an inspirational figure you follow?
Someone I look up to and admire his career as an Ultra Trail Runner is François D'Haene four times Ultra-Trail du Mont-Blanc winner. What is remarkable is that he is a family man, a father of 3 with extraordinary achievements as an athlete.
I follow and listen to many podcasts, and I find them very resourceful and often inspirational. The top 3 podcasts I listen to:
Tim Ferris Show - My all-time favourite Podcast where at each episode, Tim meet and deconstruct world-class performers from various areas (investing, sports, business, art, etc.) to extract the tactics, tools, and routines they use. This includes favourite books, morning routines, exercise habits, time-management tricks, and much more.
The Drive by Peter Attia - Focusing on maximizing longevity and all that goes into that from physical to cognitive to emotional health.
The Rich Roll Podcast - Each episode Rich delves deep into wellness with some of the brightest minds in health, fitness, nutrition, art, entertainment, entrepreneurship & spirituality.
As a family man, how do you find time for being active?
Self-care is very important, and sports is an essential tool in my life that keeps me balanced. I am grateful for having a supportive partner who understands the importance of it.
Most of the time I run in the mornings, which means waking up early before the family rise. That's the sure way of getting my run done.
Some last words?
Go and get outside, everyone! Put one foot in front of the other, and make it fun. Because you never regret a run once it's done.