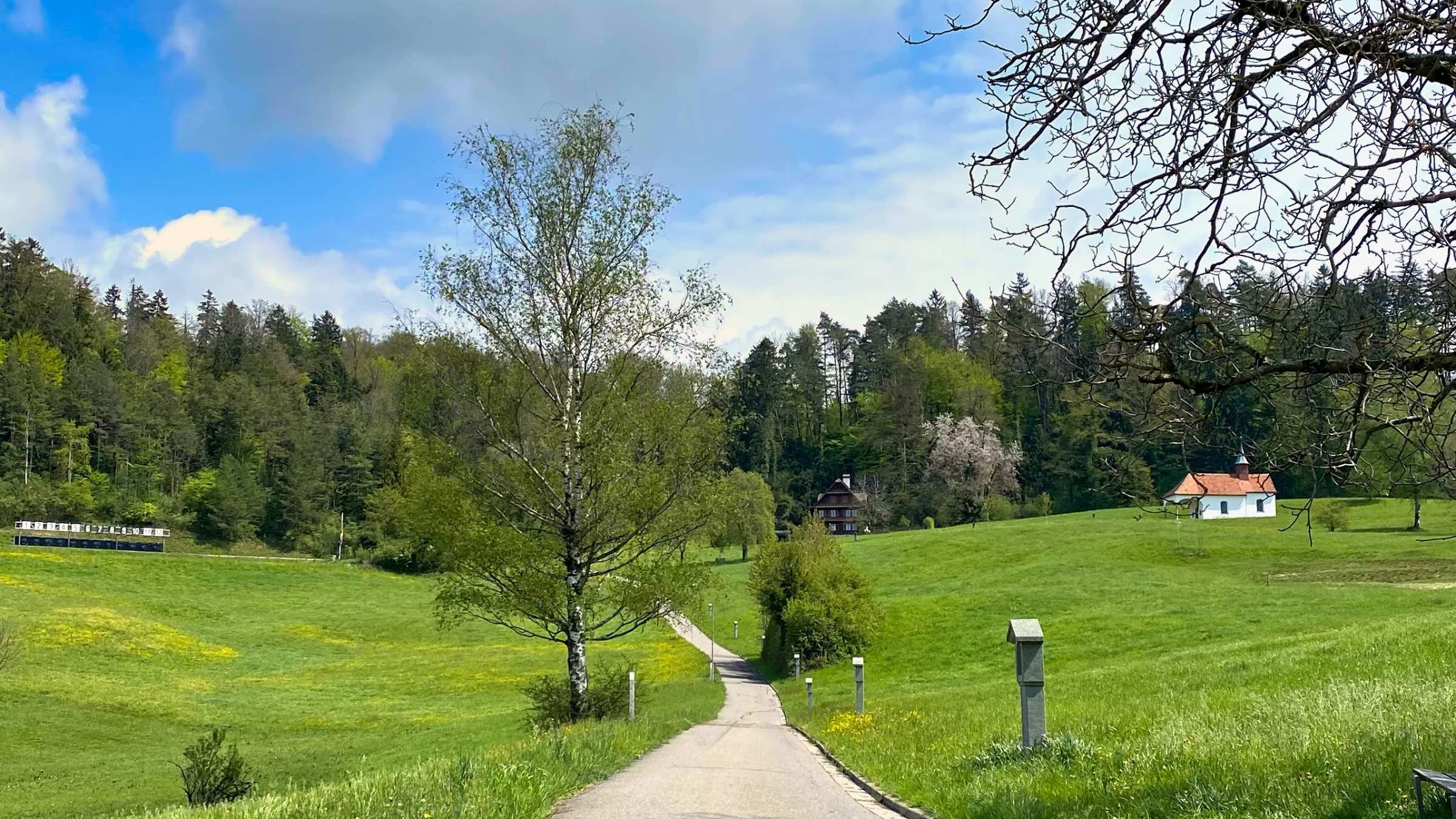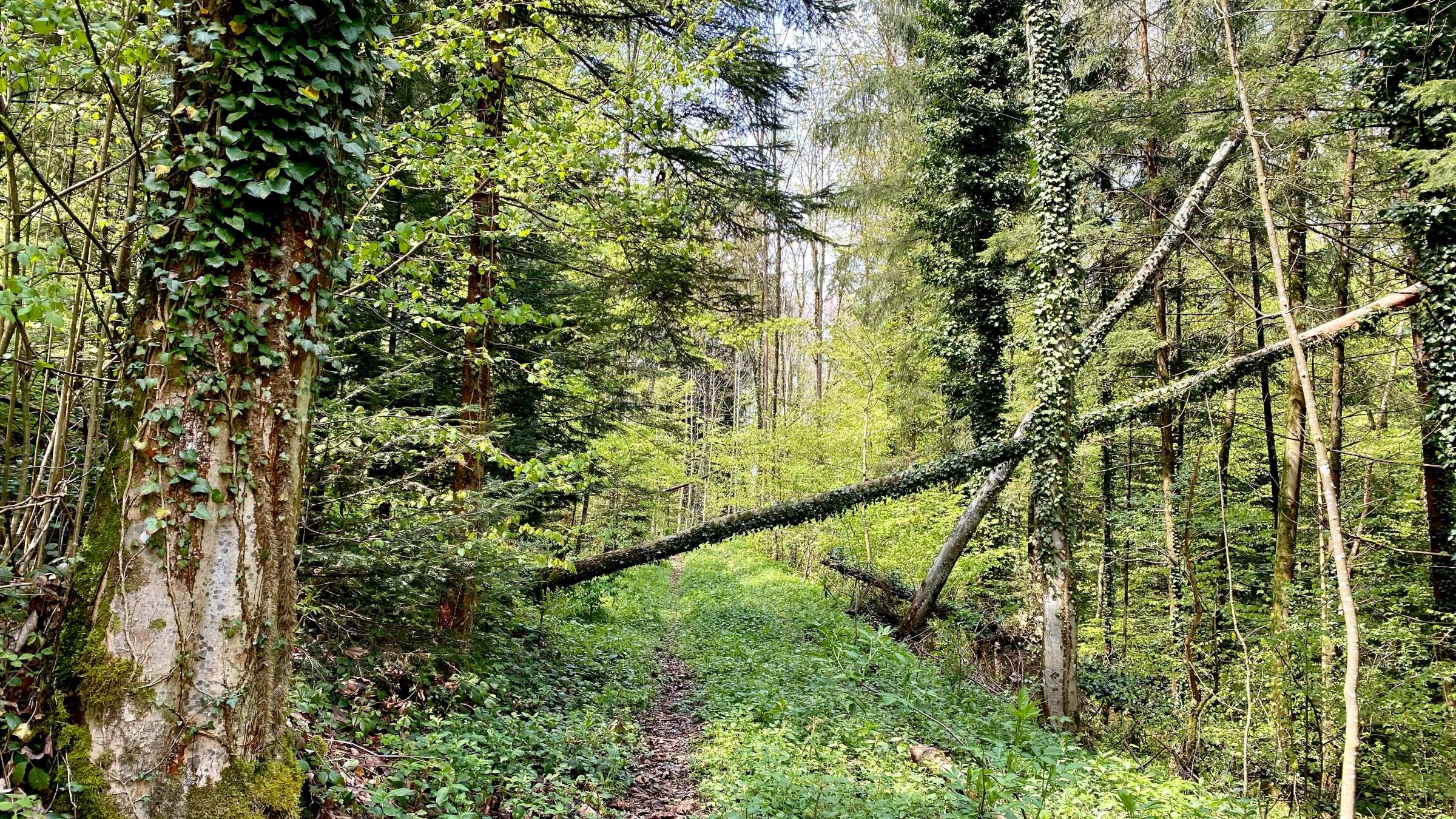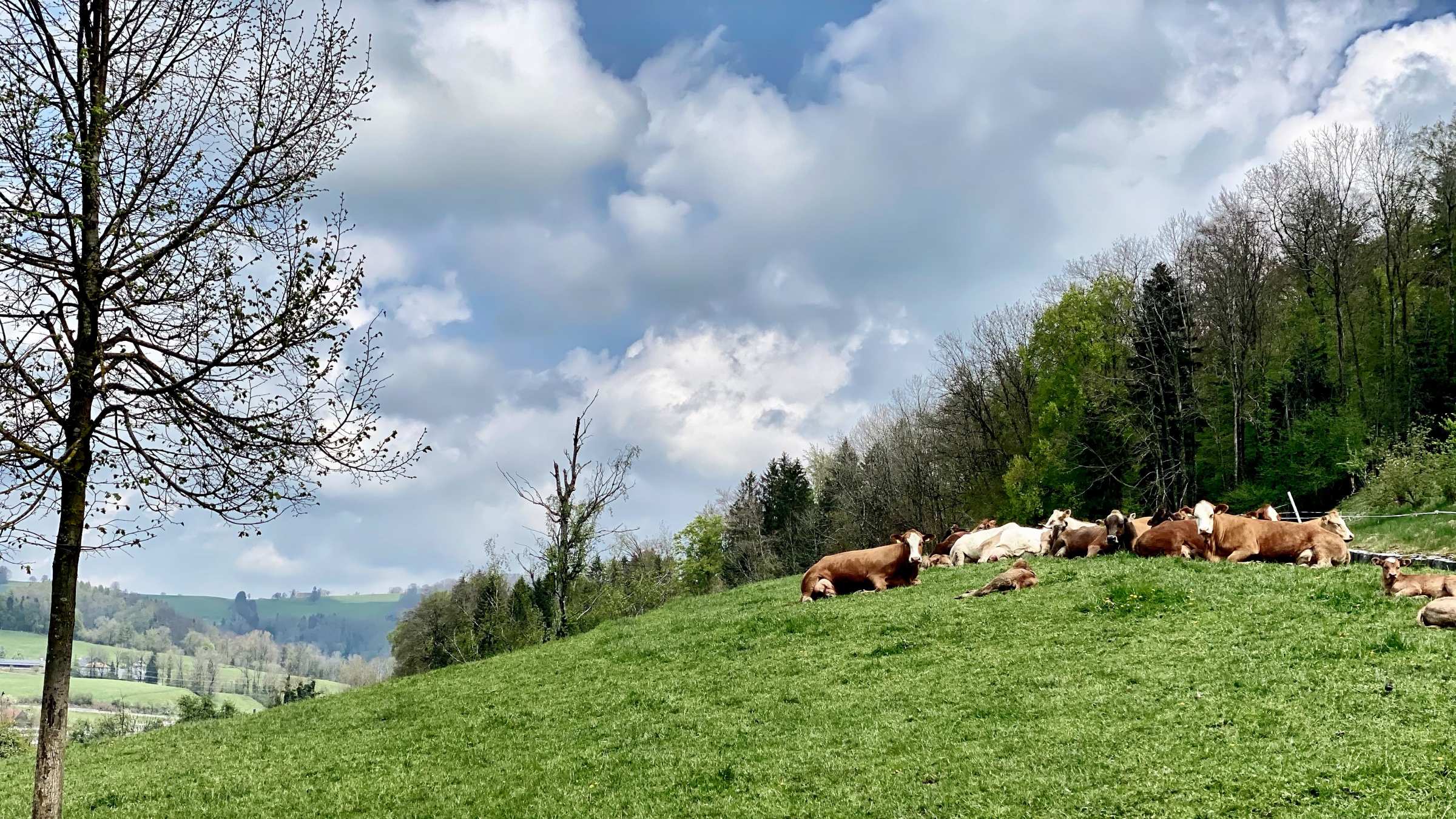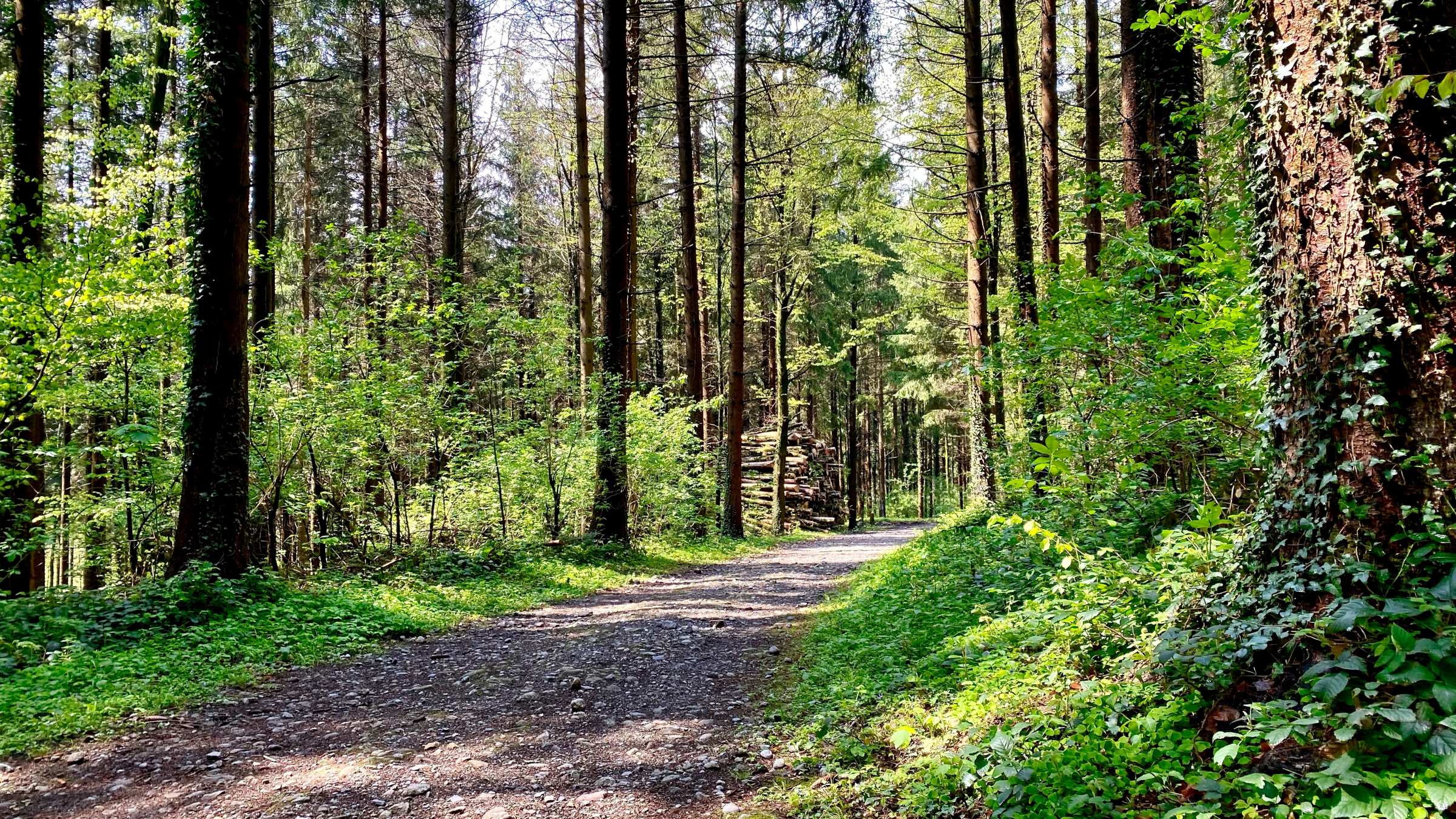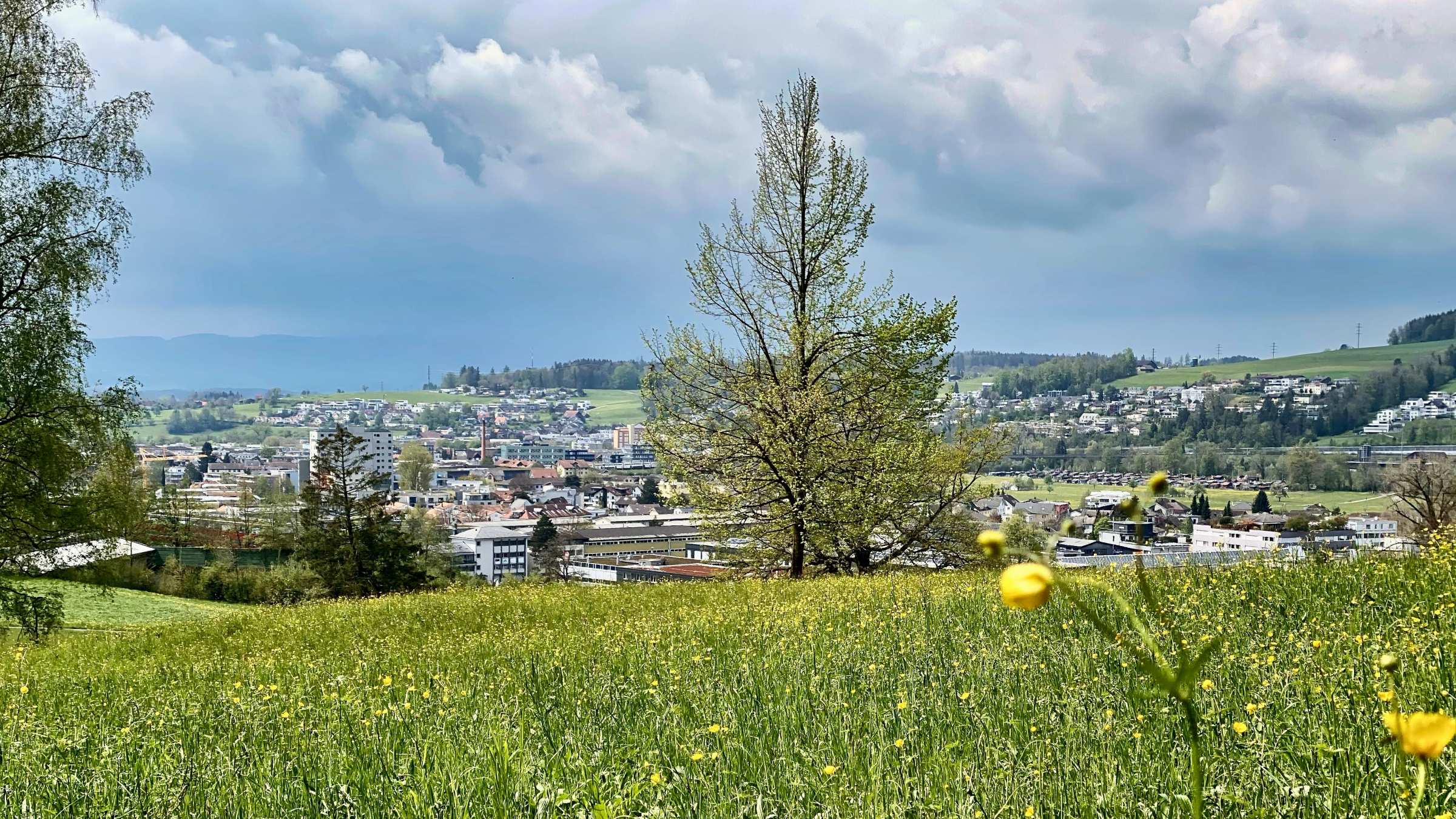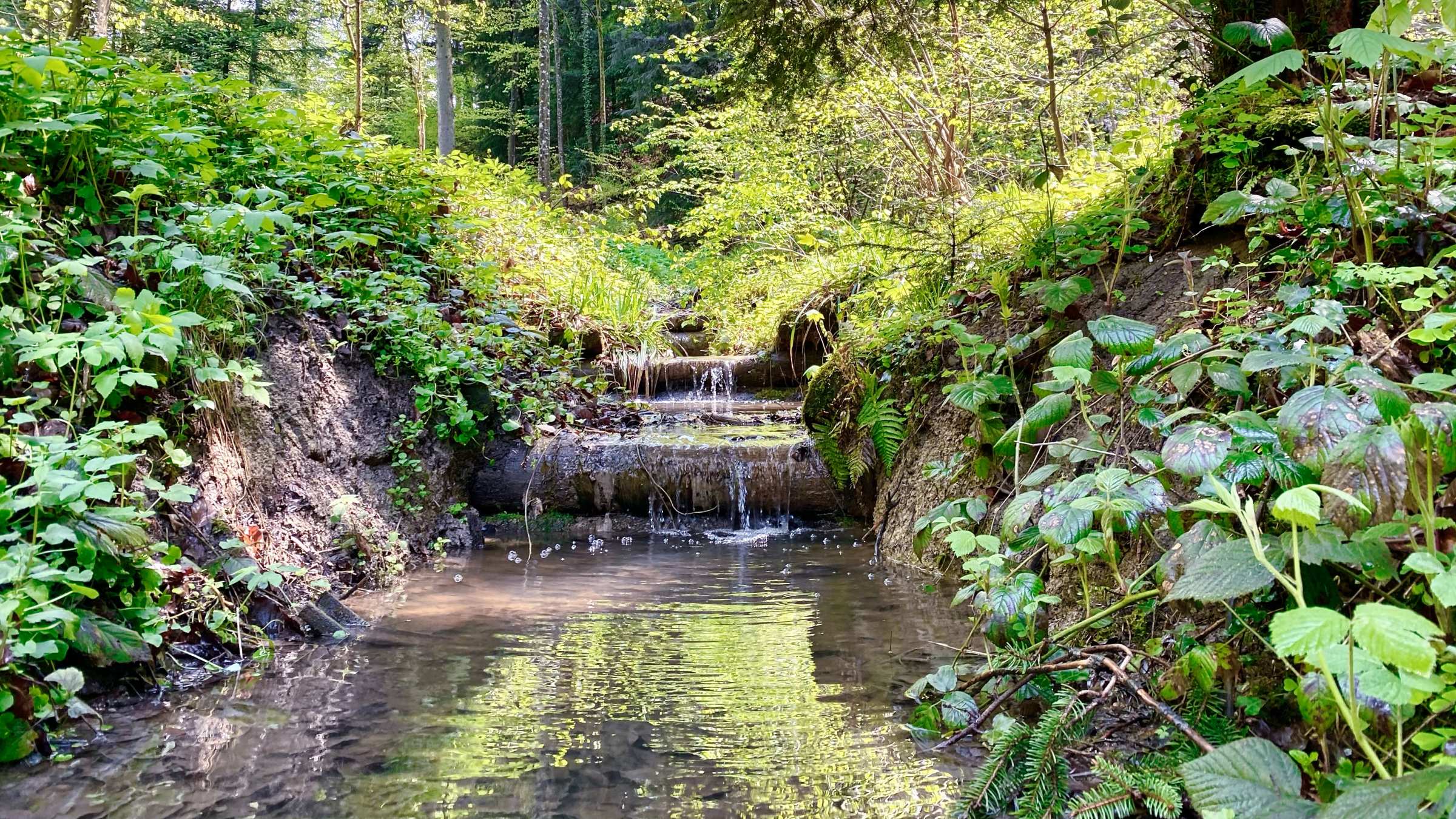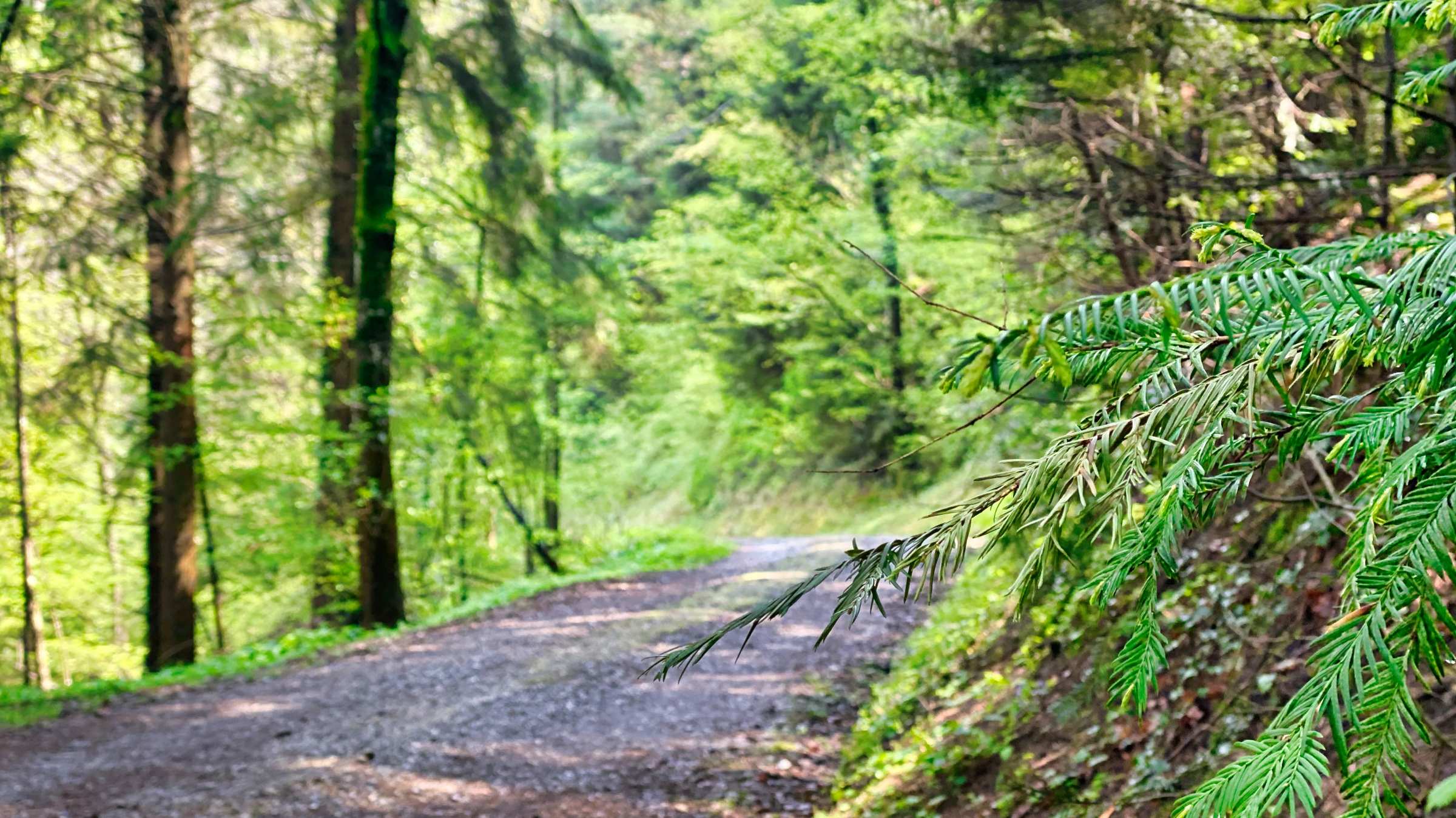 The route takes you up and down, sometimes steep, sometimes gently. You run through a beautiful mix of forest roads and narrow paths mainly through mixed forest. This trail is easy to access and close by most measures. It is short however include some significant altitude. It can be combined with a run towards Hollgrotten for a more extended run. The trail leads under the shades of the forest on well-maintained gravel roads. Therefore can be used even after heavy rain. Please note the trail leads through a Nature reserve area, make sure to stay on the marked path and don't leave anything behind. Start at the parking lot and see the marked routes towards Baarburg on the narrow paved road. The road on the right is the Heiligkreuzkapelle the road continue inside the forest where the path goes along a small stream, you will shortly cross the stream on a wooden bridge and a short climb on stairs.
Upon the main road turn left towards Sihllbrugg. As you gain some altitude there is a great view through the woods towards Albis on the left. Reach the end of the road at Walterswill, by the school. Continue on the right on a paved road were faced with a short steep climb. Continue for 200m and turn right again back into the forest. It is a narrow path through a thick forest that leads you up towards the hill, follow the path closely. Once upon the main road turn left and follow the road on the right. Continue towards Baar, shortly you will be back where we joined from the other direction. Just before we get back to the start point, the field opens up behind the chapel and the road gently continues to roll back to the parking lot
Distance
5.24

km

Ascent
125

m

Descent
99

m

Max. Altitude
522

m

Terrain
Gravel
Difficulty
Medium
Trail type
Loop
Category
Accessible
The closest bus stop is at Baar Paradies, or the public car park can be used at Wishalde street. The trail starts at the Bruederhus which is a paved street that turns into a forest path shortly after entering the forest.
View on Google Maps
This trail share partially the Baar Licheterweg, which is a great opportunity during the festive season to get out an bring some light into the dark days.