Zug.Run - Why - What - How 
Jun 21, 2021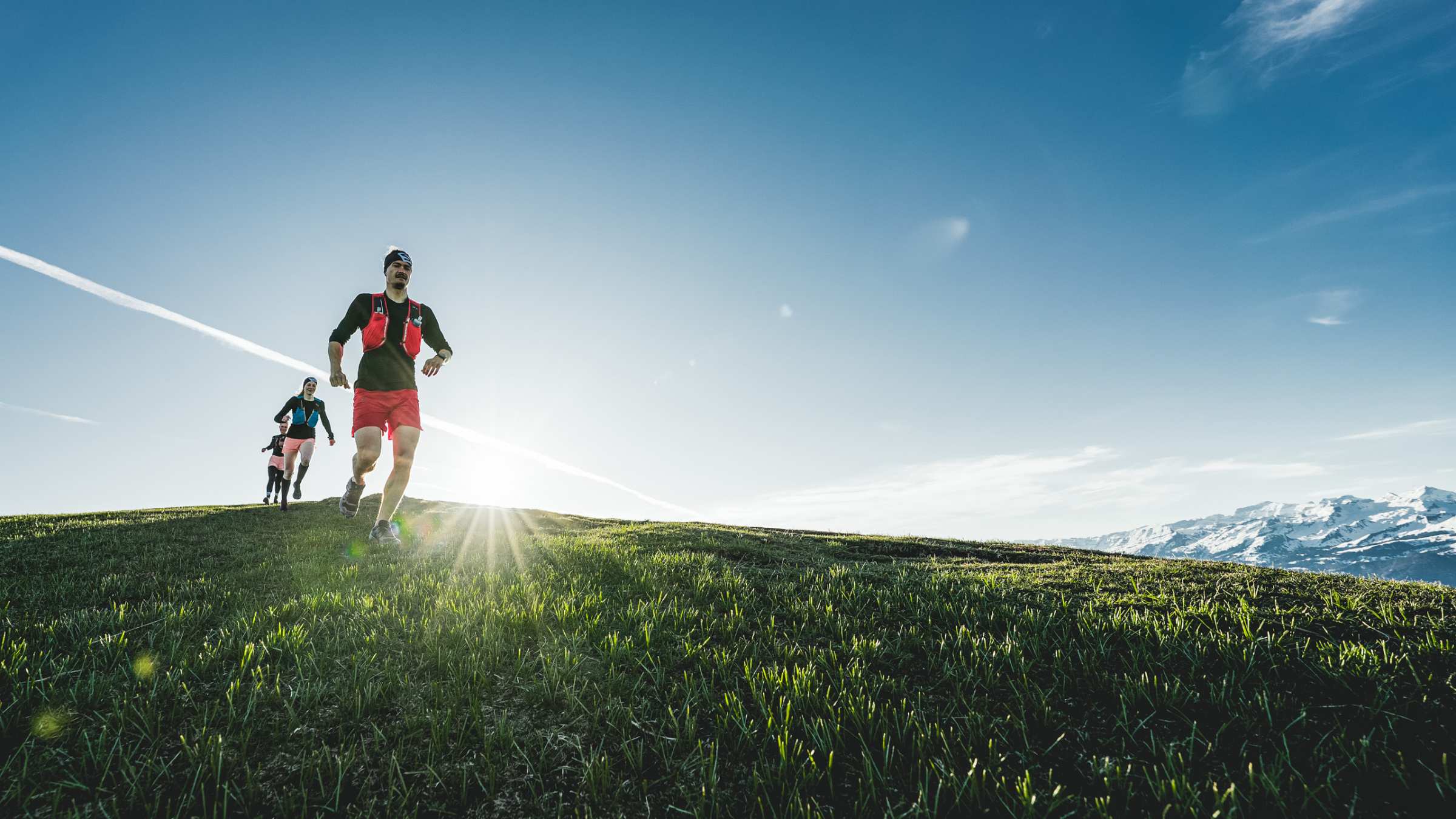 Thinking about taking a run on the wild side? Then it might be time to stop slogging the same routes in the city and start hitting the trails instead. Because when it comes to running, we could all do with exploring the path less taken. To help get you started, we've built Zug.Run to help you on your running journey.
Who is Zug.Run for?
If you can answer yes to any of these questions zug.run is surely for you.
Are you running in Canton Zug and want to explore more?
Are you thinking about trail running?
Are you new to Zug and want to explore the hidden trails?
Are you just starting with running and want some inspiration?
Are you bored of running the same routes again and again?

Zug.Run is made by runners for runners.
We are just like you, we love running, exploring and spending time in nature. We are passionate about exploring new trails and share them with others. We look for the hidden trails and always looking for connections between the trails we know with new ones.
We found that leaving the known and going beyond can bring just as much adventure in your everyday life as big adventures can do. A few hours of exploration helps to find a whole new world and you get new perspectives. Running outside the known can benefit in keeping your mind flexible and creative.
Our desire is to share our experiences and give you the inspiration to start running and go beyond. We created a collection of trails in Canton Zug which are worth exploring. Several years of exploration could save you many years and you can get the momentum of going even further.
"
Get outside, put one foot in front of the other. And make it fun. Because you never regret a run once it's done.
Our Mission
We have built Zug.Run for you, It is a place of exploration and inspiration in the trail running space.
We want to make it easier to discover and experience the trails of Zug. Our mission is to inspire runners and non-runners at all levels to go out and explore the trails. Zug.Run is a platform with curated trails created by local runners with a high level of detail and attention covering the whole journey from home to home.
Zug.Run also includes running resources from how-to's to interview with local runners. It's about passing on knowledge and information so others can explore and enjoy nature around us in an active way.
Rate & Review
Did you run a Zug.Run trail? Why don't you share your experience with the community? It's about passing on knowledge and sharing your experience so others can be inspired, informed and can also enjoy the trail. You can add your Rating and Review on every trail page. Look for the starts at the bottom of the trail detail page.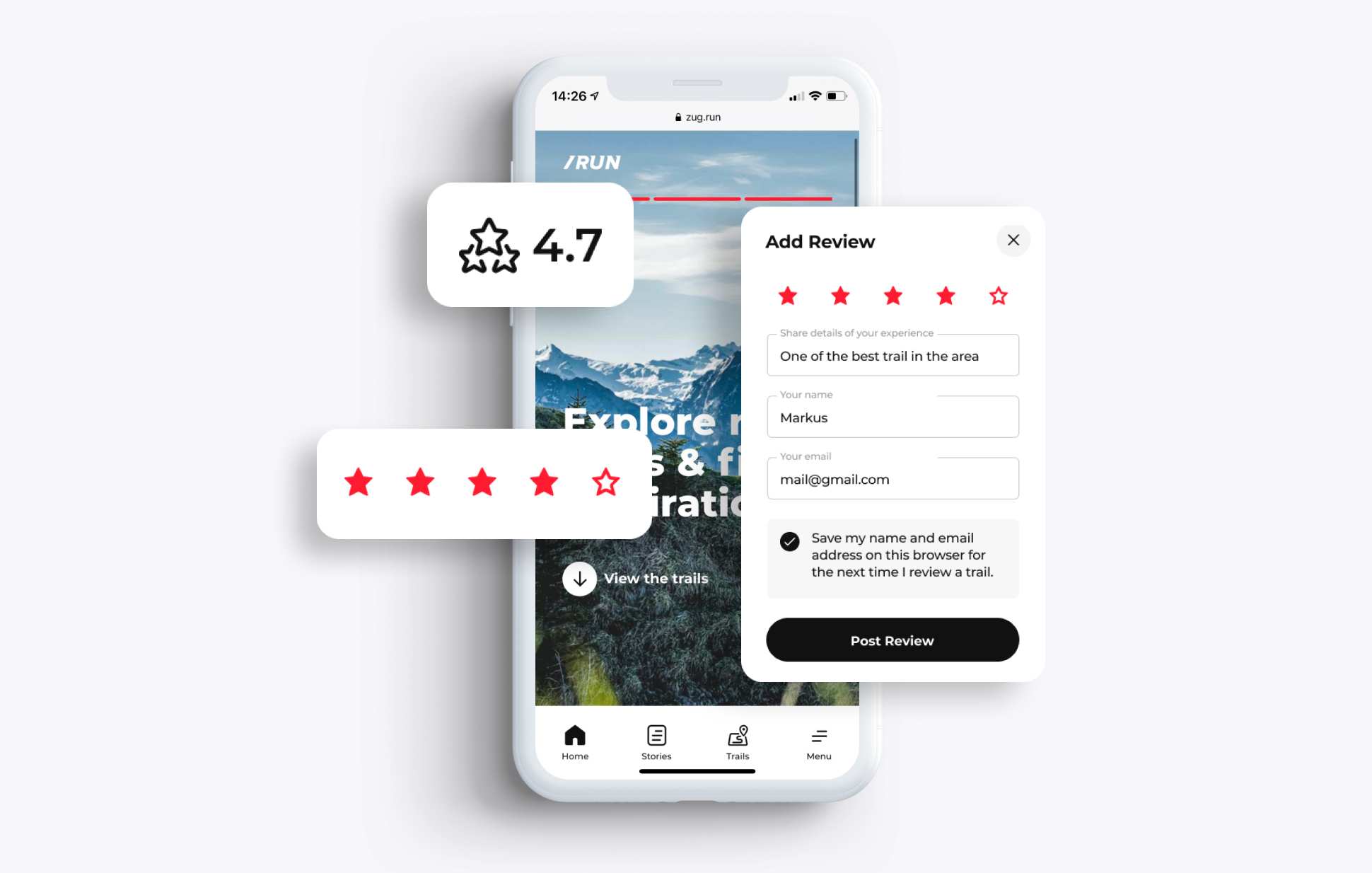 Get in touch
Let us know what topic are you interested in, we are always happy to hear from you. Don't hesitate to let us know if you have any feedback. Send us an email or message us via social media.
Share
You can find us on Facebook and Instagram as well there is a Zug.Run Strava Club. And don't forget to let anyone know about Zug.Run who might be interested in running.